A significant milestone for Ōpōtiki
Media Releases
News
Harbour Project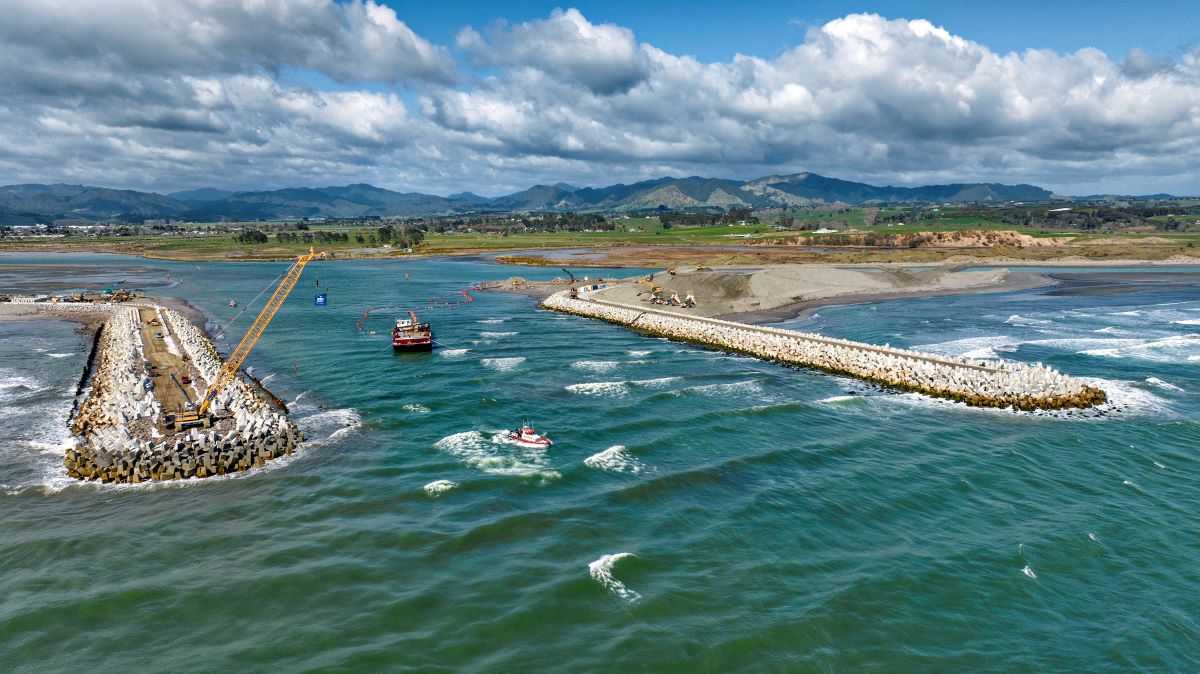 Image: Ōpōtiki Coastguard boat going through the harbour channel on its opening day, last Friday.
The Ōpōtiki harbour channel opened to recreational boats over the weekend, marking a significant milestone that has been decades in the making.
The community were clearly excited, with 37 boats going through the channel on Saturday alone. The opening comes at a perfect time for local boaties, with summer just around the corner.
Tina Gedson, Operations and Office Manager at Ōpōtiki District Council says it was awesome to see so many people out there over the weekend.
"There was a real buzz out on the water and on the wharf. It's been a long time coming, so everyone was keen to get out there."
At this stage, it's just private vessels that can drive through the channel, but in a few months' time, the channel will be open for larger vessels too.
Whakatōhea Mussels Chief Executive, Peter Vitasovich, who was on the first boat to use the channel, says the potential sea space for agriculture is huge.
"By 2030, Ōpōtiki will be home to the largest agriculture industry in Aotearoa.
"We're employing over 200 people, and a lot of those are people who have come back home. It's all about growing our community again" Vitasovich says.
Ōpōtiki Mayor, David Moore, who was also on the first boat, says it gives us hope for younger generations.
"It means those who want to, can stay here, and don't have to move away for work."
The redevelopment won't only provide an economic boost for Ōpōtiki, but it will also improve safety. The Coastguard boats can be out there in a matter of seconds if they're needed for an emergency, which is a significant improvement when it comes to our community staying safe out on the water.
It's a win-win-win, great for our community, our economy, and for the safety of those out on the water.
This ties into the wider Ōpōtiki Harbour and Wharf Masterplan, with the end goal of connecting the Wharf to the CBD.
"A big thank you to the community for their patience, we are really looking forward to full completion of the project in early 2024" says Moore.
ENDS