Workforce Matters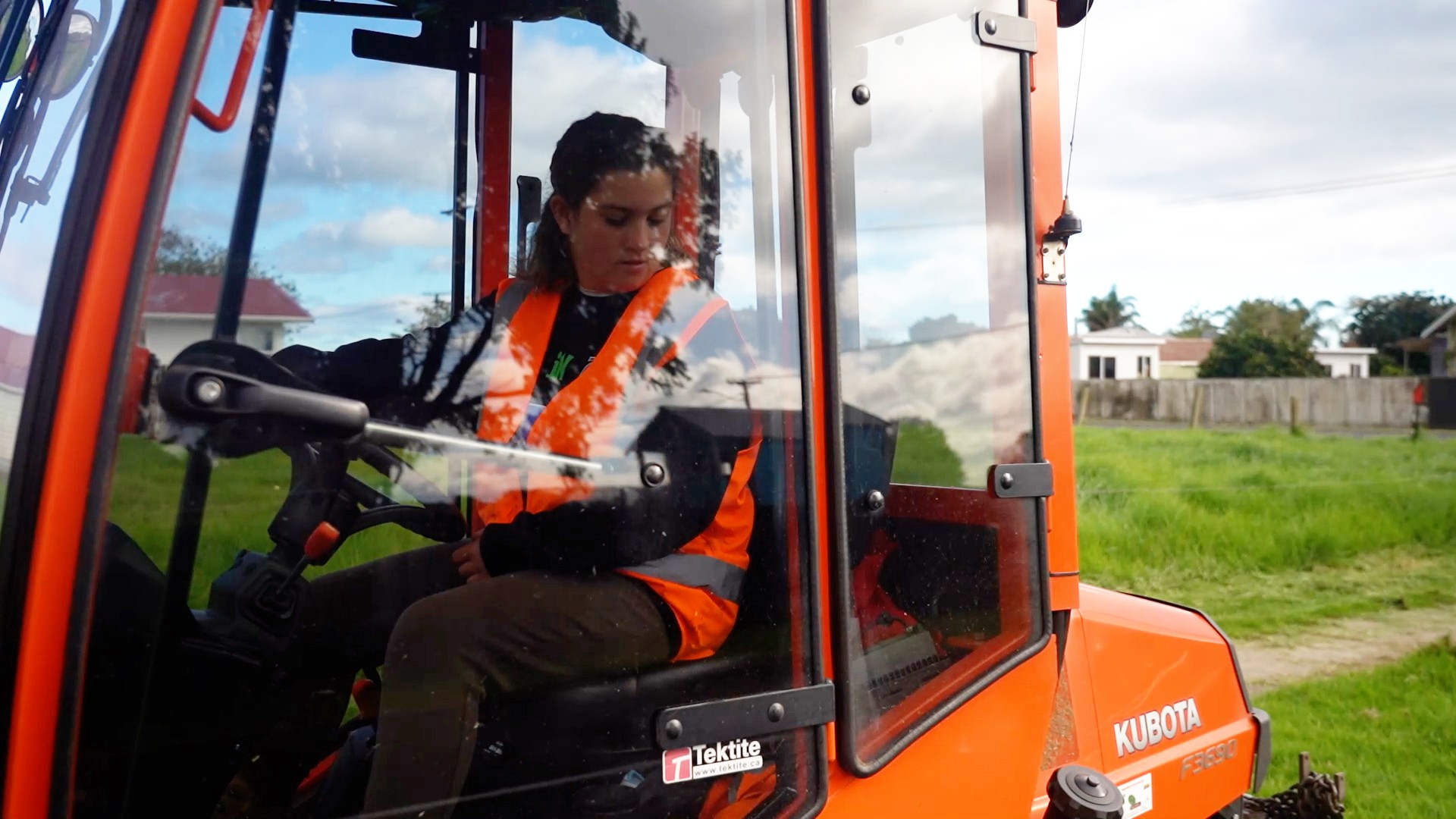 Parks and Reserves Cadet, Rhiannon, driving the mower
The role of our Workforce Development team
The role of our Workforce Development team is to 'join the dots'. They look at the big picture and work with education and training providers, industry, government agencies and iwi and community partners. They identify gaps and barriers and help find solutions, e.g. in skills and training required. And they help connect people with the support they need to find local work that suits them.
Access our regular 'Local Jobs, Training and Support' information
The team compile information about current vacancies, workforce focused training being offered locally, and places to go for help and support, for example to prepare a CV, or to get some assistance to prepare for work. Fortnightly emails alert stakeholders when the information's been updated.
Want to receive regular updates or let us know you're looking for work?
You can use our online form to sign up to receive:
Our emails about Local Jobs, Training and Support
Newsletters
To let us know you're looking for work
To ask a specific question of the team