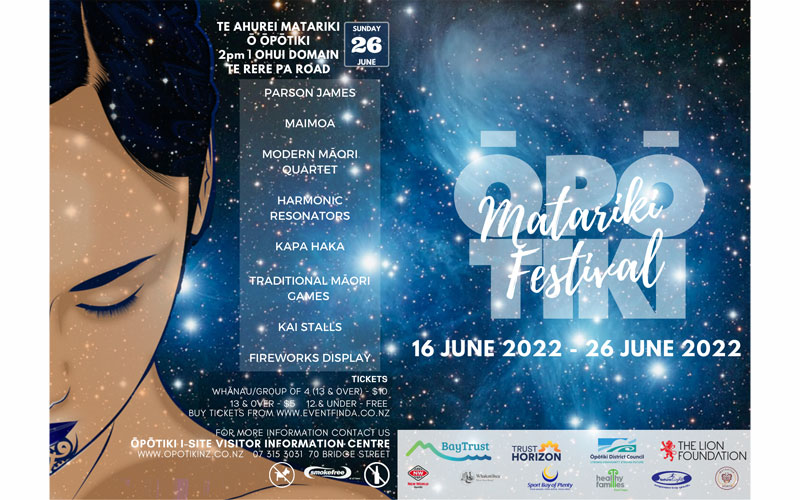 Ōpōtiki Matariki Festival 2022
The star cluster Matariki appears in our skies in the month of Pipiri (June-July), marking the start of the Māori New Year. This is the coldest time of the year and Pipiri means 'to draw close'. It's a time to come together with your friends, whānau, and communities. It's about eating, reflecting, having fun, and looking forward to the year ahead.
This year Ōpōtiki will host 11 days of events and activities for the whole family. The calendar of events for the first ten days of activities includes stargazing, workshops, a night market, waka ama, ice skating, a Matariki Glow Show, some family-friendly and educational events at Te Tāhuhu o Te Rangi Ōpōtiki Library, and a full Ki o Rahi Whanau Fun Day at Memorial Park with a blow up obstacle course. Then on Sunday 26 June we have a final concert and fireworks display featuring Parson James, Maimoa, The Modern Maori Quartet and more.
Read more on how the Ōpōtiki Matariki concert will shine with incredible stars
Download a copy of the Ōpōtiki Matariki Festival 2022 calendar PDF or check out the details below.