Waiotahe eastern beach closing to public access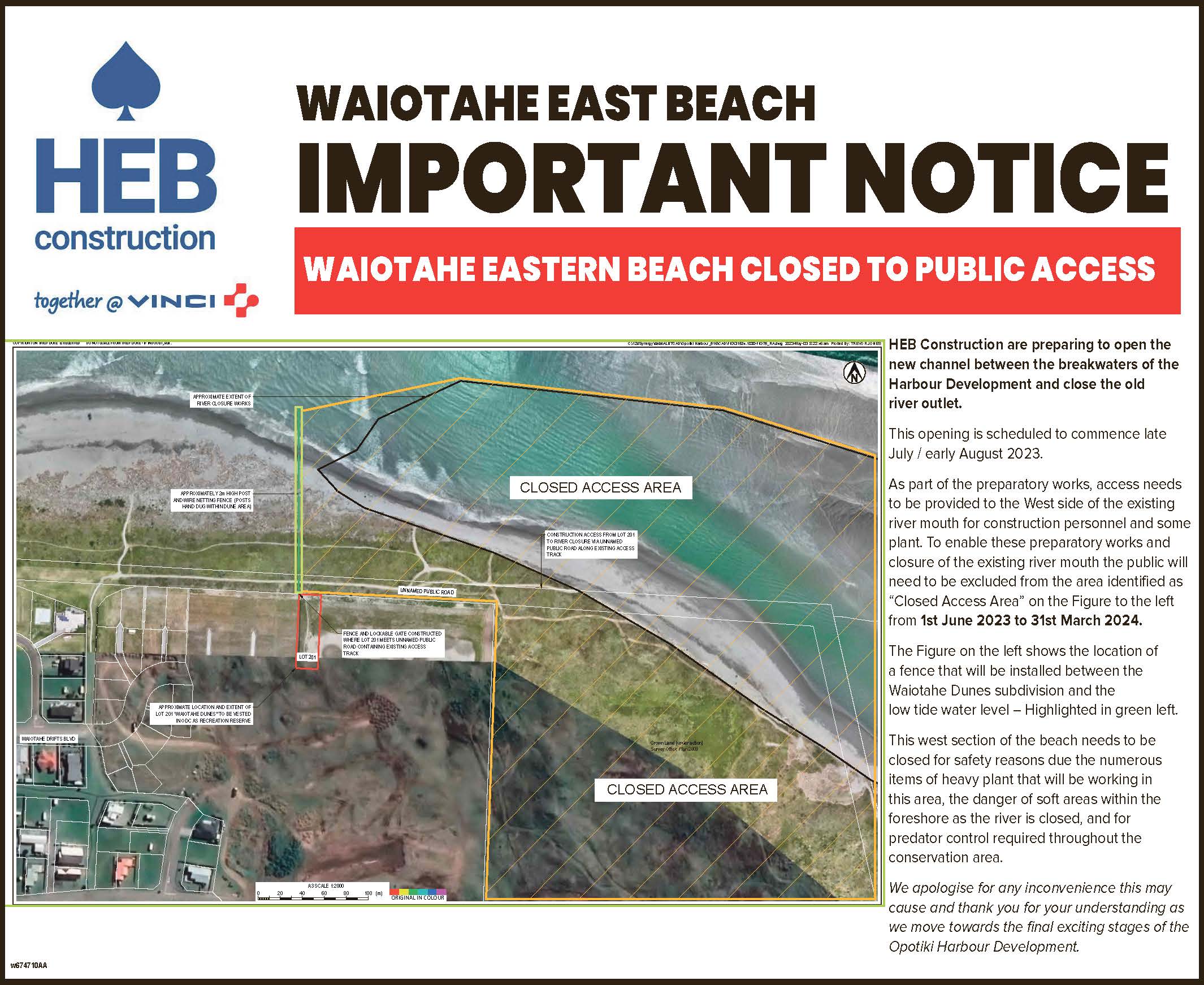 Text version:
From HEB Construction
Important Notice
Waiotahe eastern beach closed to public access
As part of the preparatory works, access needs to be provided to the West side of the existing river mouth for construction personnel and some plant. To enable these preparatory works and closure of the existing river mouth the public will need to be excluded from the area identified as "Closed Access Area" on the Figure to the left from 1st June 2023 to 31st March 2024.
The Figure on the left of the image above shows the location of a fence that will be installed between the Waiotahe Dunes subdivision and the low tide water level – Highlighted in green left.
This west section of the beach needs to be closed for safety reasons due the numerous items of heavy plant that will be working in this area, the danger of soft areas within the foreshore as the river is closed, and for predator control required throughout the conservation area.
We apologise for any inconvenience this may cause and thank you for your understanding as we move towards the final exciting stages of the Opotiki Harbour Development.