132 lives saved!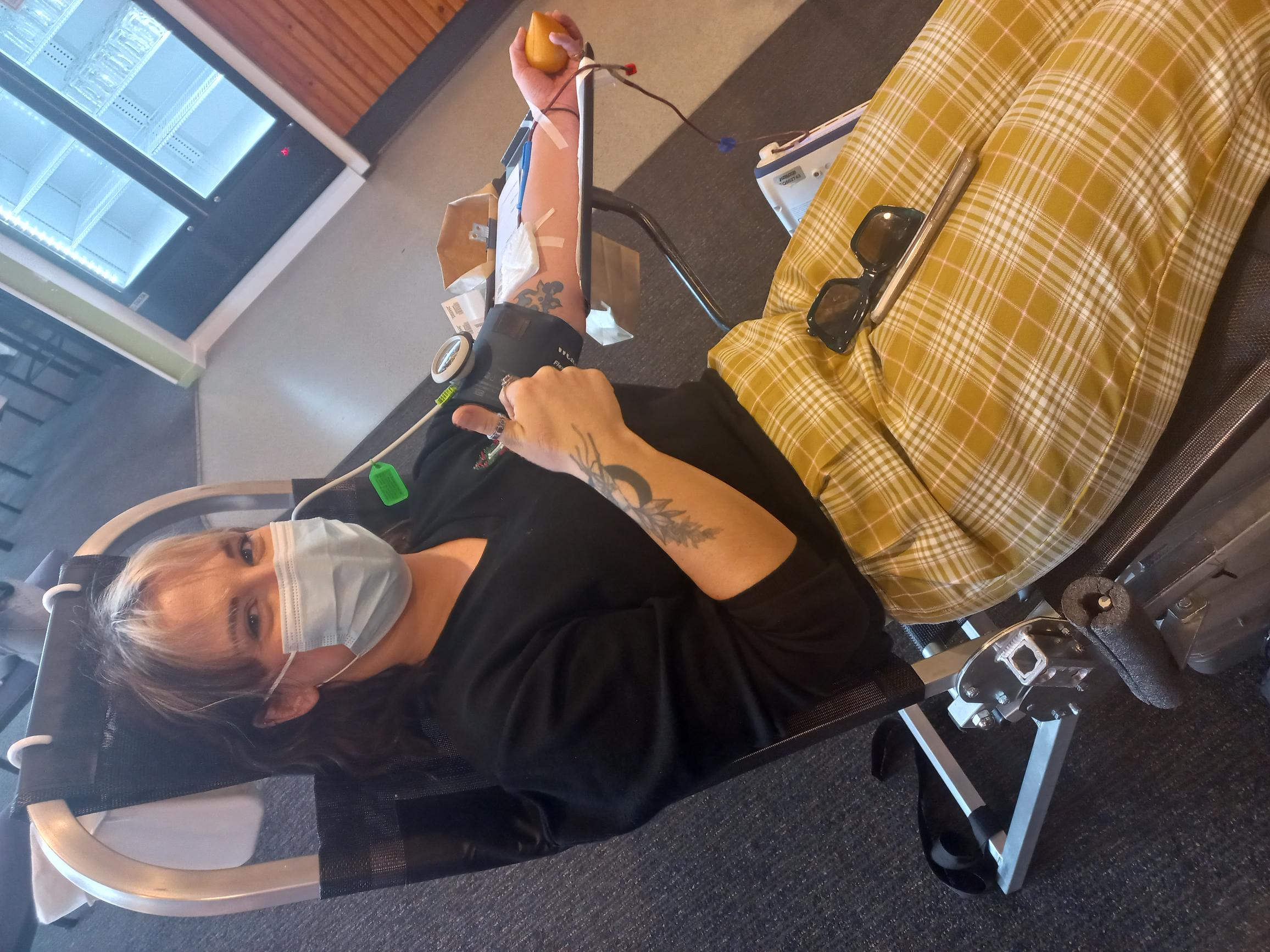 The Ōpōtiki community gave up their time (and blood) last week for the Ōpōtiki Our Way blood drive at the RSA.
The NZ Blood service crew were rushed off their feet as donors, both those booked in and extra walk-ins, kept them busy all day.
Scott Pearce, the Donor Relations Co-Ordinator at New Zealand Blood Service said that the team collected 44 units in a day which equals 132 lives saved.
"When a donor gives blood, they're giving a priceless gift that can't be found anywhere else. Blood donations can be used in treatments for those going through cancer, undergoing surgery, or who have been in a traumatic accident. It can also be used to help those with autoimmune disorders or bleeding disorders. There simply isn't any replacement.
"Even more impressive is that 20 of our donors last week were new to giving blood. Usually we'd have maybe one or two in a day, so 20 was just outstanding and something to be proud of! Well done Ōpōtiki.
"The staff really enjoyed their time at the blood drive at the RSA and look forward to coming back. Thanks so much to the events team from Council and Ōpōtiki Our Way – we couldn't have done it without them. We look forward to making it a regular part of our donation calendar so thanks for making us feel so welcome and being such generous donors," Mr Pearce said.
Iranui Huriwai, Ōpōtiki District Council's Senior i-Site Officer, worked with the Blood Service to organise the event and raise the profile of the blood drive. She said that there hadn't been regular blood donation services in Ōpōtiki for some years so there wasn't the pool of donors to call on.
"Having the blood donation so accessible here in town meant that we had more people giving blood for the first time. Thanks heaps to their team for coming across and working so hard. The fact that there were 20 new donors shows just how generous the Ōpōtiki community can be!
"We really want to make this a regular thing and make it raise the profile of blood donation. We look forward to scheduling in another blood drive soon and getting it in everyone's calendars.
"You might also start seeing more of the NZ Blood Service team out and about, for example at some of our summer events or visiting schools. It's great to have them around the place so people can chat and they can explain what they do and why it is so important. They are such a good team and do such important work," Ms Huriwai said.