2021 - Review of Representation Arrangements
The consultation period is now closed.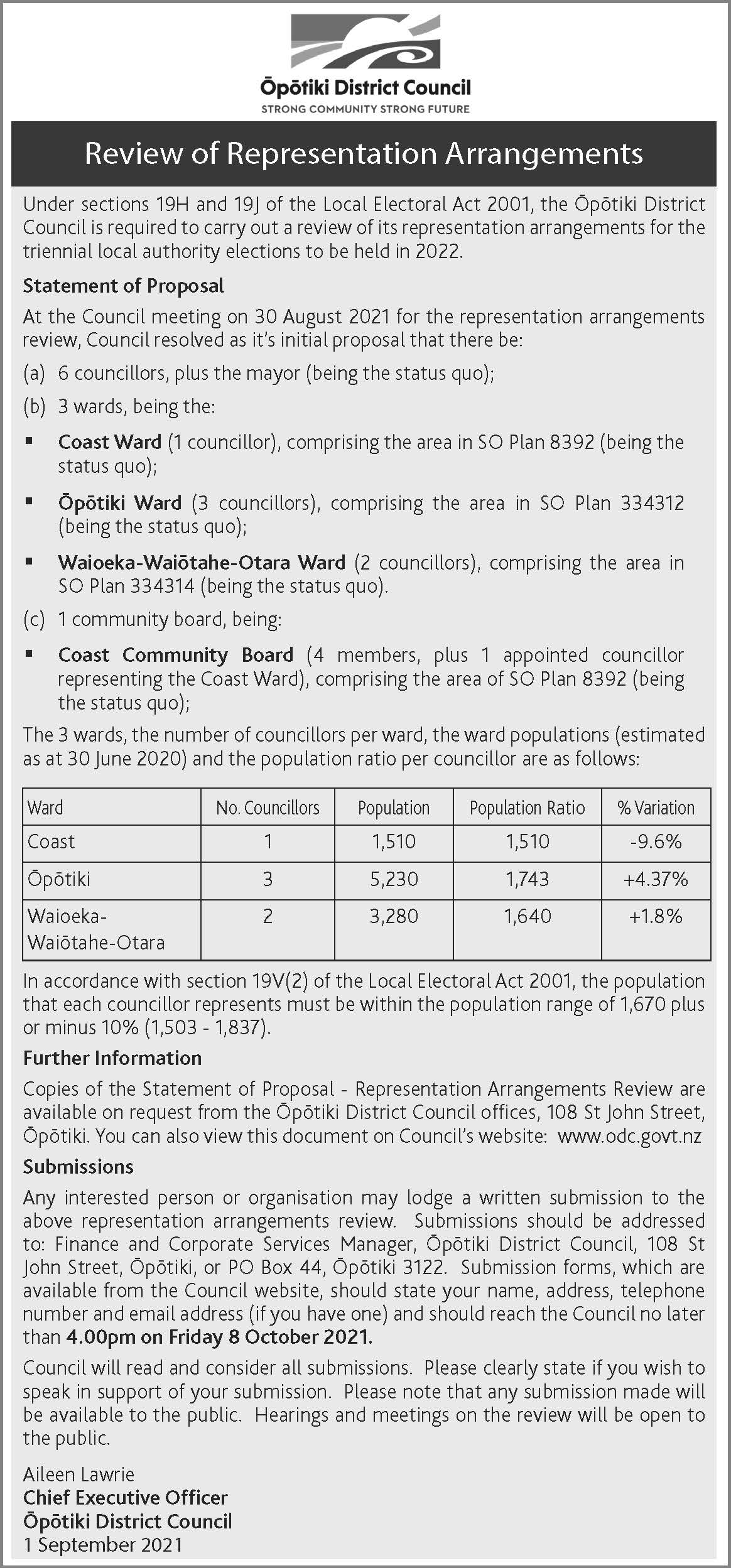 Prior to undertaking this Representation Arrangements Review, two other issues required Council consideration. The choice of electoral system, and whether Māori wards are introduced.
Both of these issues were considered by council where it was resolved to retain the first past the post (FPP) electoral system (25 August 2020) and not to introduce Māori wards for the 2022 triennial elections (17 November 2020) - Council is proposing to have a referendum on that at the next elections.